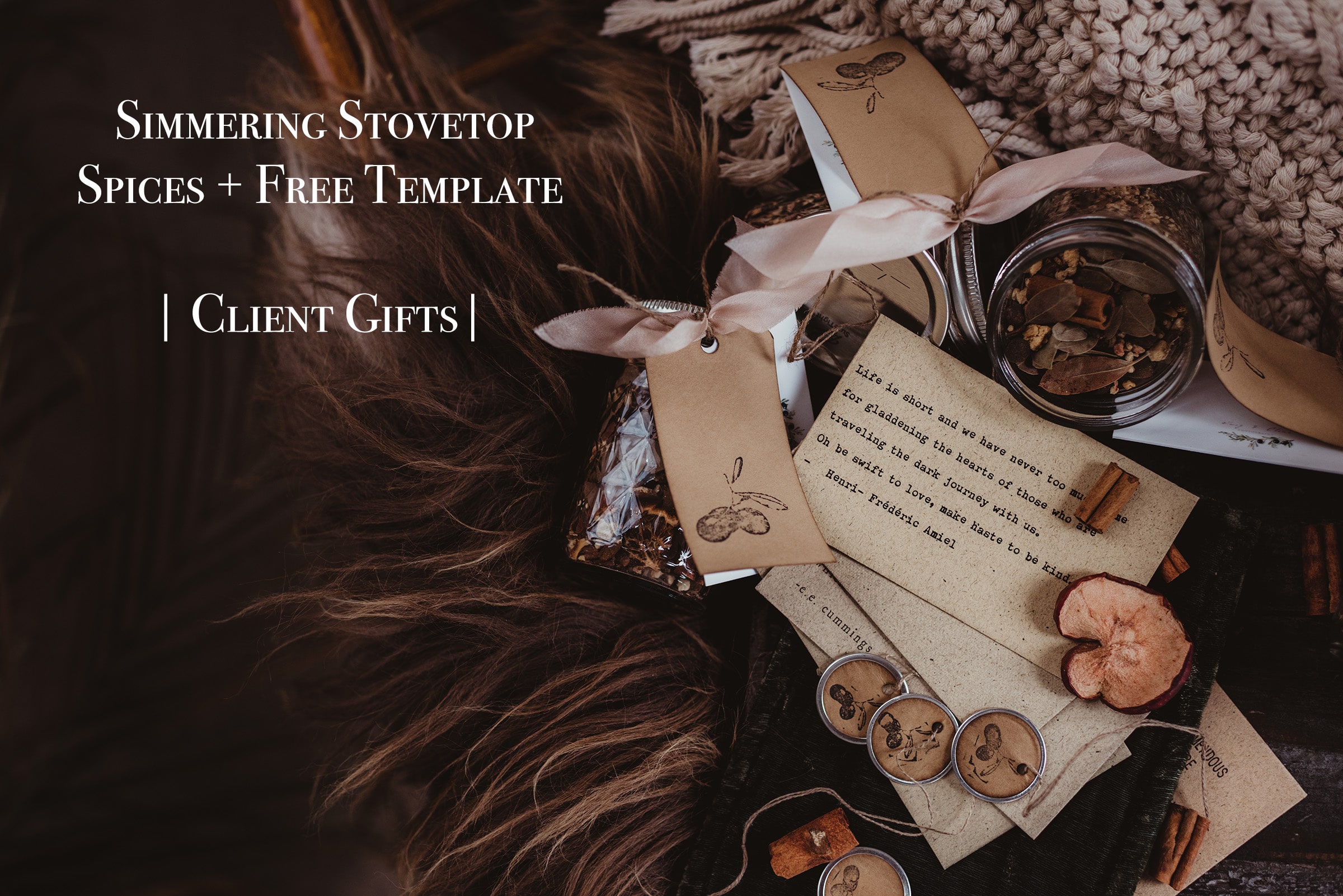 Photography Client Gifts
To say we champion a great client experience would be an understatement. It is a consistent process that we are regularly trying to perfect. One of the things that we have done since day one of Twig & Olive's start is to provide client gifts at various stages throughout the process. We would love to share one of those gifts that we have recently done (they change frequently!):
Every wedding photography client who meets with us is given a small thank you gift (when we have them in stock… sometimes we slack during busy season) paired with a current copy of the Wedding Planner and Guide. The Wedding Planner and Guide is an amazing local resource that provides inspiration, vendor recommendations, resources, articles, and more.
Our most recent wedding consult client gift is a mason jar filled with Simmering Stovetop Spices tied up with an instruction card and some various other flairs (who doesn't love adornments?).
What You Need:
Mason Jars (small, we like the ones that hold preserves)
Stovetop Potpourri (we cheat and buy ours online from Countryside Herb Farms but if you are feeling crafty, here are 10 different recipes for making your own from Country Living)
Twine, tags and our FREE template to tie on the instructions
Super cute and inexpensive! We have less than $3.00 invested in these and from a business and client experience standpoint, worth every penny!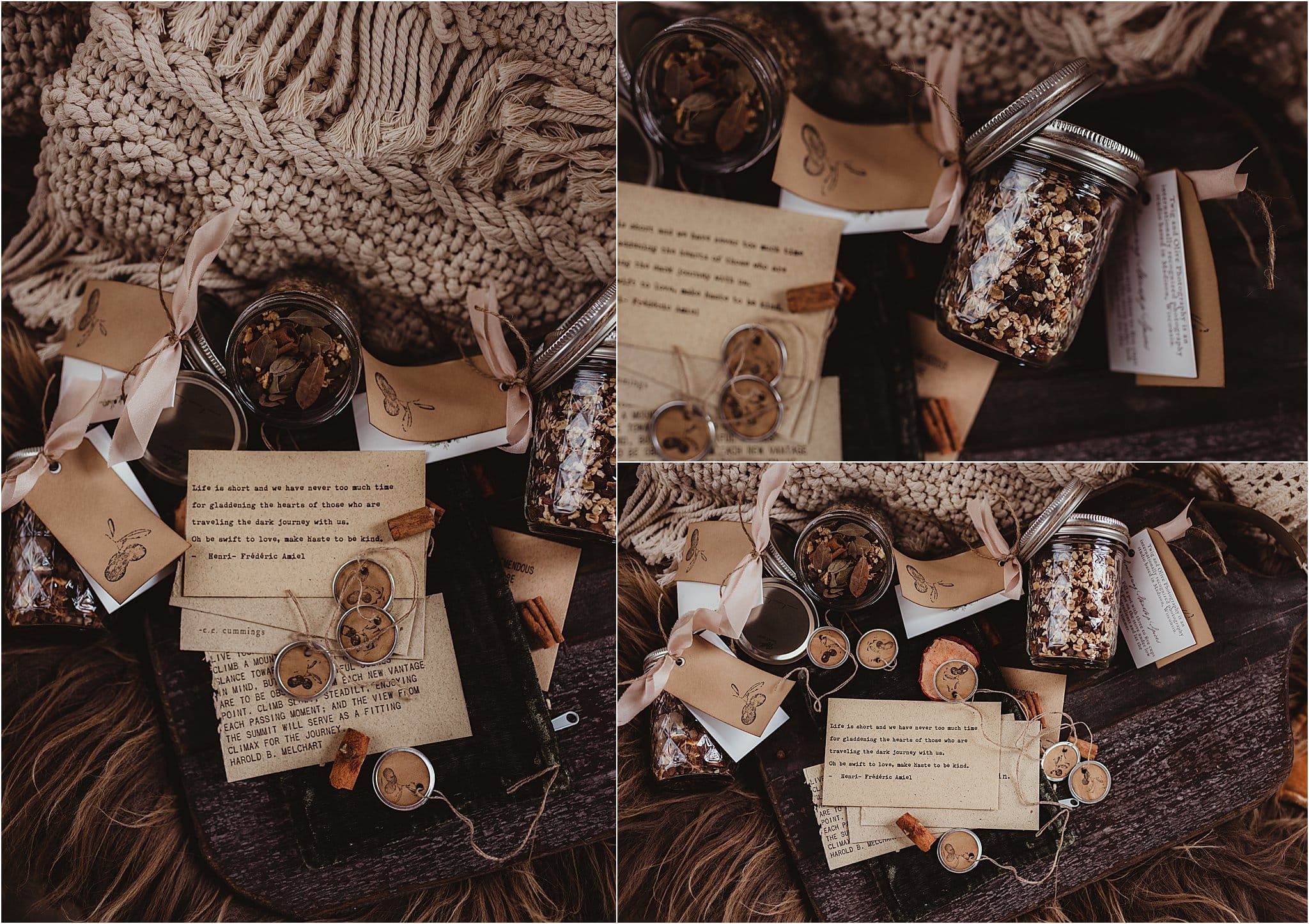 Want to further add to your business arsenal? Our $5.00 Friday Deal this week just dropped! $5.00 gets you FIVE different matching templates (75% off), the perfect way to kick-start or launch your next sale or marketing campaign. Check out a few of the designs: