Fur Babies Are Family, Too!| Madison, Wisconsin Family Photography with Pets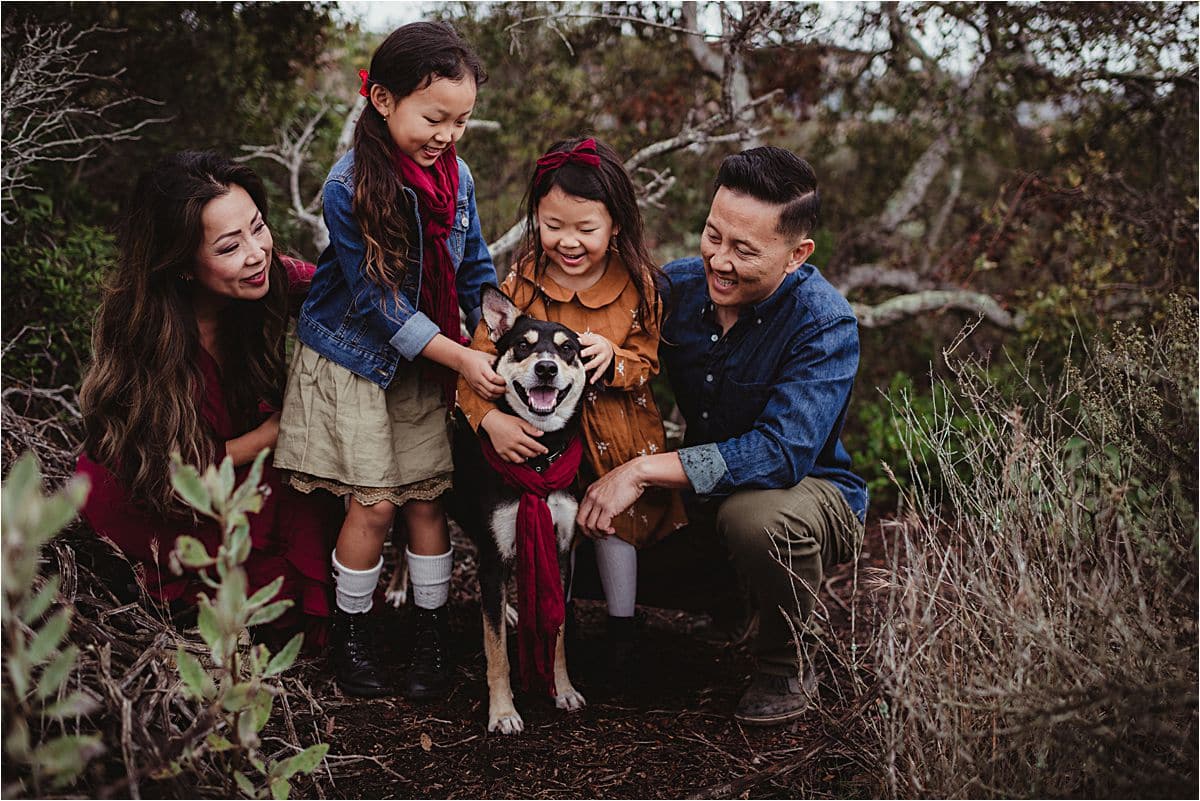 Madison, Wisconsin is such a pet-friendly city, so it's no wonder we get a lot of clients who ask if they can have their pets in their family photos! The answer is always a resounding yes. 
Modern families come in all shapes and sizes, often having a few members of the four-legged and furry kind. We are happy to do family photos with your pet and to incorporate them into a family session in the area. We always want to work within your pet's comfort level.
Make sure you take the time a few weeks before your session to brush up on some commands common to your animal. If they only go in the car to go to the vet, it's a good idea to take them on short drives and reward them for being good in the car so they don't get as anxious before their session.
If your four-legged friend is a bit larger, like a horse or a pony, make sure that you do a dry run of what you want them to do on the day and do let us know if there is the correct way to pose your animal. We have a few tricks up our sleeve, but the best bet is if you and your pet are on the same page.
One thing we've learned in our years is that no one is above a little bribery. Whether it's a squirmy toddler or even a cranky teenager, a pocket full of treats or rewards will go a long way to ensuring compliance and maybe even a few smiles: and pets are the same! Let us know what their favorite treat is and be sure to bring extras.
If they have a favorite squeaky toy, this is a great thing to give us so we can get their attention while also (hopefully) capturing their look of happy anticipation.
If we are doing photos on-site at a park or outdoor location, it's a good idea to have a friend or another family member who can be there to help during the session. A friendly face calling their name, clapping or waving their favorite toy can help us quickly capture the portraits we need. 
When we're ready to move on, they are on hand to take over pet duty keeping them safe while we work through the rest of the session without your pet present.
Last but not least, plan your wardrobe with Fido in mind. Soft, fluffy kitty, or a brand new white and grey Husky in the mix? Stay away from all blacks or fabrics which act like Velcro to pet hair. Instead, plan colors that coordinate with your pet, or consider sweaters, or jackets, which you change out of for the rest of your session. Family sessions featuring pets are a lot of fun, and the results are often heartwarming and a beautiful time capsule of their time with you.
We'd love to photograph your family pet with you, and we'll bring our photographic expertise with a side of 'pet whisperer.'